Achieving and maintaining good health is one of the greatest feelings in the world. It seems good health is more elusive than ever before. With cancer and a plethora of degenerative diseases at epidemic levels in America, the belief that food should be our medicine has never been more significant. It has become practically impossible to provide our bodies the nutrition it needs to keep us healthy with the overly processed, foods available in supermarkets and restaurants. Our only hope of enjoying good health is to provide our bodies the nutrition and exercise it requires through supplementation.With the enormous number of nutritional supplement manufactures and distributors how can we know which ones are reputable and effective. It is not easy. Before Mom places a product on the shelf she has investigated the efficacy thoroughly and knows the manufacturer, quality and integrity of each product. You never have to second guess which regimen is right for you, just pick up the phone and call if you have any questions.

If you are local you can come into the center and take advantage of cutting edge health therapy's such as Infrared Saunas to assist weight loss and detoxifying the body and the Oxygen Spa that supports the immune response and detoxifies the cells. Take advantage of cell and hair testing, total body scanning, consult with a Naturopathic Doctor and our Certified Clinical Nutritionist.

Pat Austin (Mom) has been in the nutritional business practically all of her working life, not in a lab but helping people attain their health objectives. The products offered at Moms Herbs are proven through practical application of customers.

The responsibility of realizing and maintaining good health rest on your shoulders, nobody else is going to do it for you. The human body is remarkable and will provide you a lifetime of vibrant health when you respect its needs.

Body heal thyself.

Pat Austin
Moms Herbs

S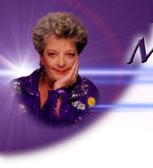 Curamin
Curamin is an all-natural, powerful formulation of: Curcumin, curcuminoids, dl phenylananine, Boswellia and Nattokinase.
Curamin enhances the body's natural defense mechanisms for the relief of inflammation and pain due to overuse.
90% of satisfied customers experience relief in 45 minutes or less.
Life's Fortune® Multi-Vitamin & Mineral
Life's Fortune® is an all natural food supplement that contains a combination and balance of organic and natural vitamins, minerals, antioxidants and enzymes in an exclusive whole food base.

Sevent Flower Extract
High Blood Pressure?
Stress?
Hypertension?
Anxiety?
Insomnia?
Seven (Sevent) Flower Extract works by relaxing the nervous system and consequently reducing the stress on the cardiovascular system.
PBGS+
The most powerful antioxidant yet discovered, Pycnogenol is the trademark of a substance that has been used by native North American people for centuries. This remarkable plant-derived substance has been used clinically to promote a longer and healthier life and to maintain a youthful appearance.
Moms Herbs is the web presence of Hale & Hearty Health Center in North Richland Hills, TX
Statements on this page have not been evaluated by the Food and Drug Administration. These products are not intended to diagnose, treat, cure, or prevent any disease, but rather as dietary supplements intended solely for nutritional use.
Copyright © 2008. Hale & Hearty. All Rights Reserved.